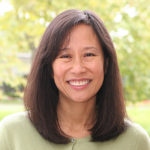 Louise Kuo Habakus is the Executive Director and co-founder of the Center for Personal Rights. She is also the Executive Director of the Freedom of Health Foundation.  Louise was a managing director for Putnam Investments, a corporate vice president for Prudential Financial, and a consultant with Bain & Company. She graduated Phi Beta Kappa from Stanford University, where she also received a graduate degree in international policy studies. In her advocacy work, she lectures and writes frequently and has appeared in numerous media outlets, including ABC World News Tonight, Fox & Friends, and the New York Times.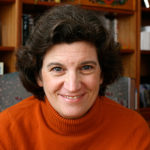 Mary Holland
is a research scholar at NYU School of Law. She has written and edited books and articles on human rights and law. She has clerked for a federal judge, worked at the Lawyers Committee for Human Rights, and at prominent U.S. law firms. She has testified before Congress, filed amicus briefs, and appeared on Court TV, Fox, CBS, and NBC. She graduated from Harvard College and holds graduate degrees from Columbia University. She is a board member of the
Elizabeth Birt Center for Autism Law and Advocacy
.
Center for Personal Rights (CPR) is a nonpartisan, nonprofit organization dedicated to preserving and defending the human right to vaccination choice.