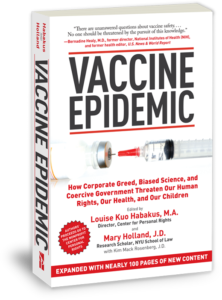 Vaccine Epidemic is available online and in bookstores everywhere. Place your order now by clicking one of the following links.
Amazon paperback (second edition)
Amazon hardcover (first edition)
Vaccine Epidemic is now in its third printing.  Thank you for your support!
Please consider clicking "Like" on our


Facebook  & 

Amazon pages.
Thank you!